We went to our old dump site and were coming up with some bottles from all over.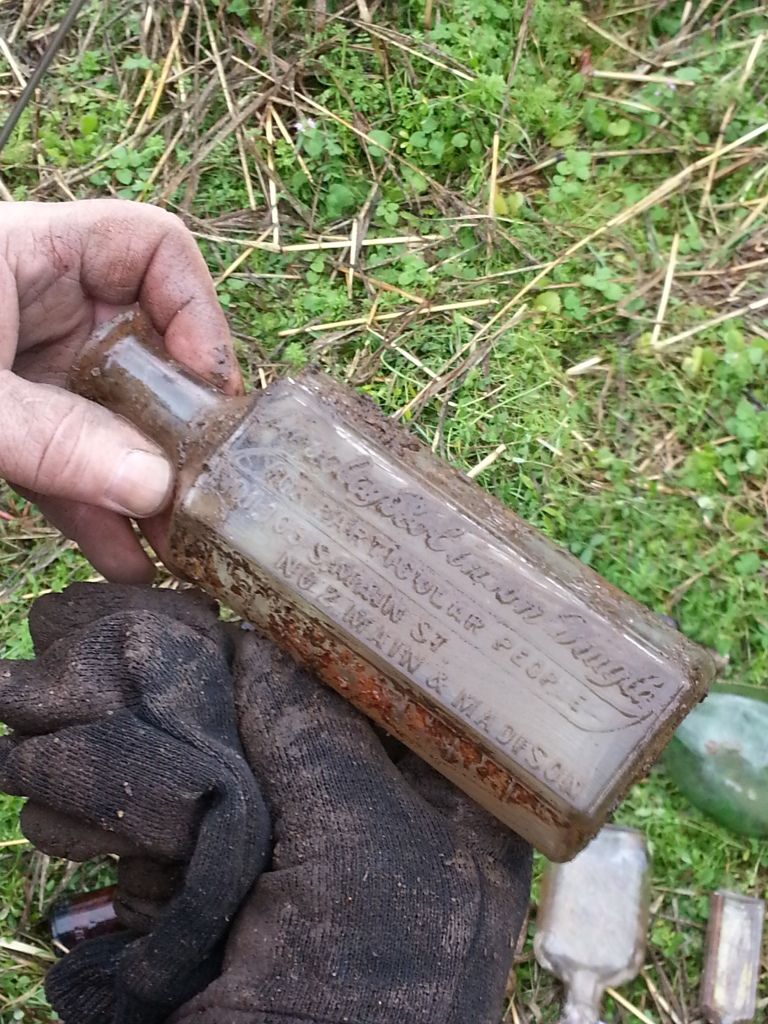 Mosely Robinson / Cut Rate Druggists / Memphis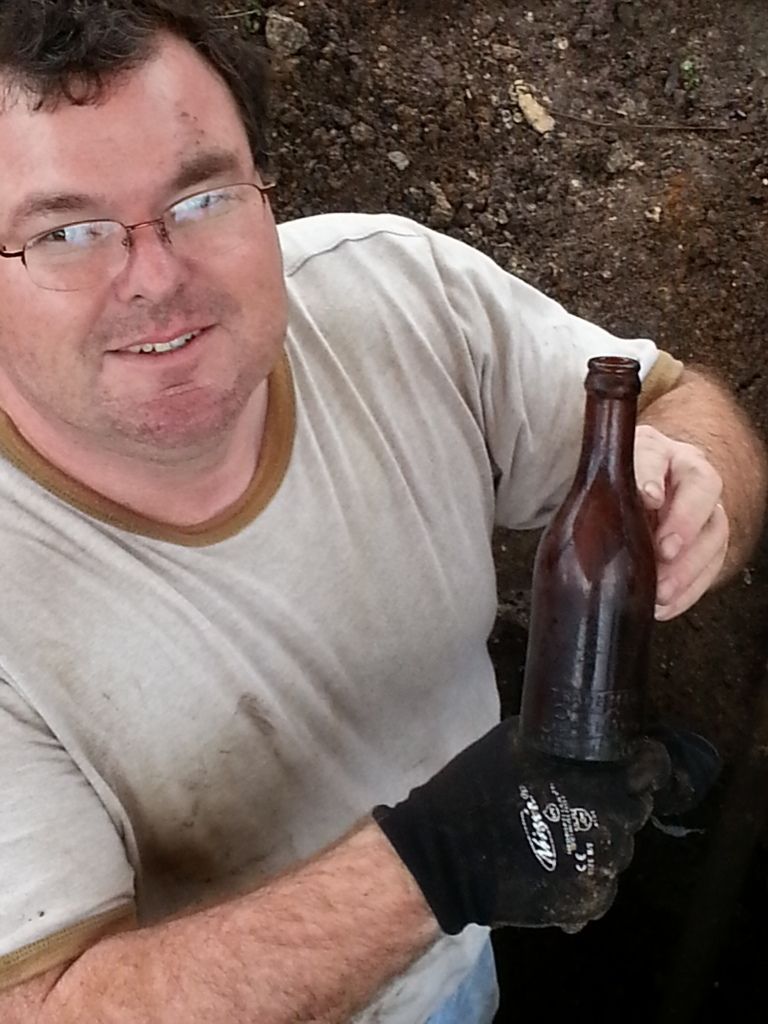 Tommy digging up the " Find of the Day". A nice amber Pepsi in Great condition !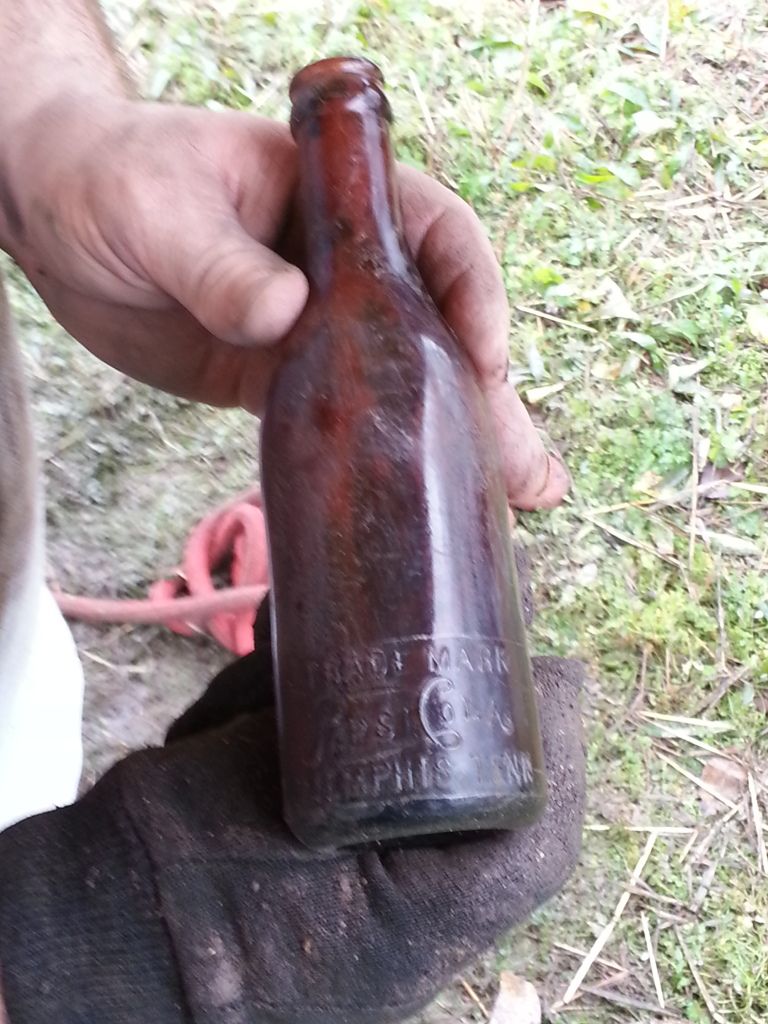 Closeup of the pepsi.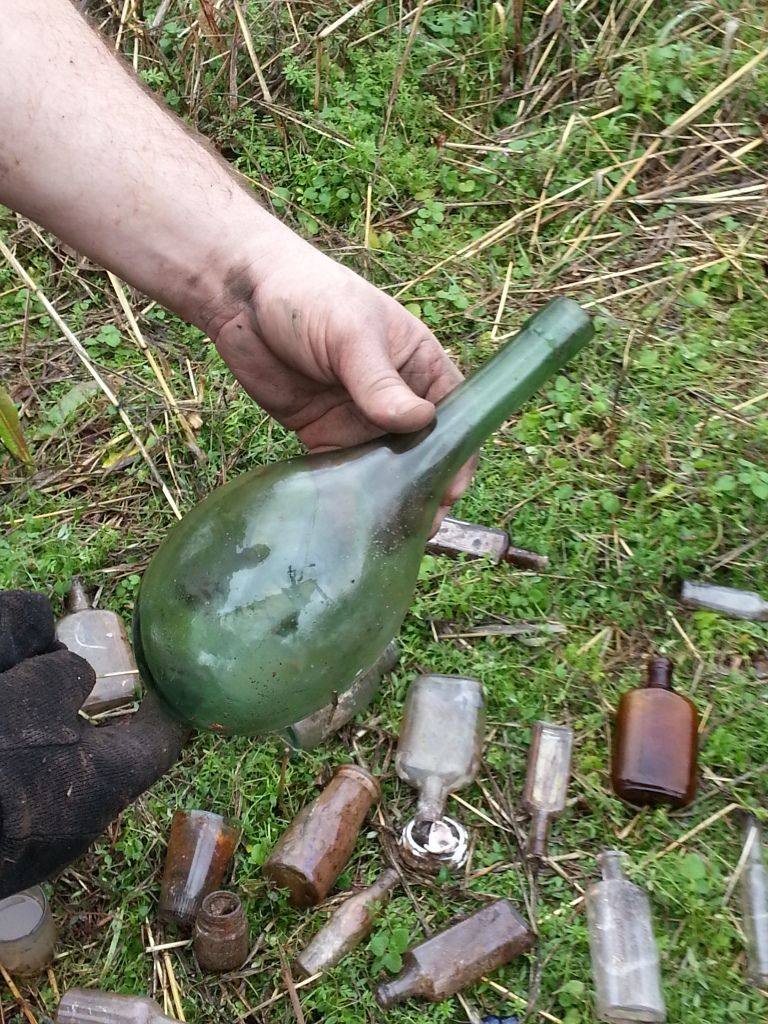 A round bottom cognac bottle.
   A few of the bottles that we found.